So You'd Like Us To Mail You Something....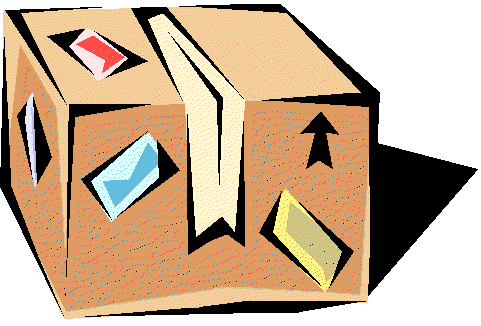 Within this page you will find all the information you need on how we mail out your order. We will gladly mail out to you anything you could normally buy from us in person. We accept Visa, Mastercard, American Express, and money orders. For international customers, we will work out the exchange and bill you in Canadian dollars. If we have the item in stock, we usually ship the day payment arrives. If you've ever received anything from us, you will know that we pack everything as well as we can, and usually encased in packing tape, just to be ultra sure your items don't get damaged along the way <no joke here>.
So what do you have to do? The first step is to contact us. You can phone us or fax us, but the easiest way is by email. Let us know what it is you are looking for, and what currency you use, such as American dollars, Rubles, or buckaroos. We will contact you back, usually the next day, with a price for the item, providing we can obtain it for you. We will also let you know what kind of shipping options you have for the item. Please note that shipping costs are charged to the customer.
The next step is payment. Credit cards are usually the fastest method of payment. Otherwise, you can send us an international money order, however then we must wait for the mail to deliver the payment. We also accept online payment through "PayPal".
We normally use either padded envelopes or cardboard boxes filled to the brim with packing material. When possible, we bag the items within the container as well. We encase our packages with clear packing tape. Some people have joked that our packages would float if dropped in the water. This is simply to ensure that your items get to you dry. Getting a book that got wet is the worst thing in the world, trust us, we know - so we try our absolute best that your items get to you in exactly the same condition they left us. We have mailed orders across the world.
If you would like to place an order via email, the address is: orders@comic-encounters.com